June 13, 2006
It's my second week into running my clinic, iSmile Dental Center and the feeling is just fantastic! Last week went by in a flash,with the school holiday and lots of children flooding the clinic.It was a wonder there was nothing broken in my brand new clinic!!
I had an opening ceremony of sorts on the 4th June,which was a Sunday afternoon and started business on the next day.It was so heartwarming to see friends and relatives turning up,even though the were many who couldn't make it because of the school holidays ,as many of them were travelling.Nevertheless,I feel really blessed to have so many friends who took the time and effort to attend.
Here are some snapshots taken during the opening ceremony.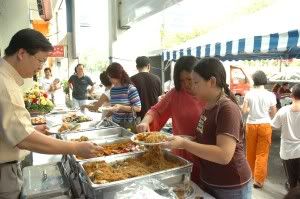 Then there were cameo appearances…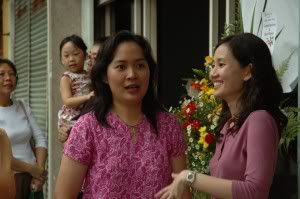 Amy and Amy.This is Dr Amy Gan and Dr Amy Chin,my dear freinds and dental colleagues,who graciously agreed to help out on that day.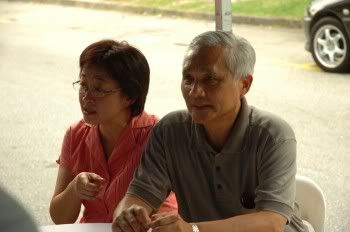 My science teacher in Form 3,Mr Ho Chu Chuan and his lovely wife.Today, Mr Ho is an accomplished lawyer with his own law firm in PJ.Thank you sir,for attending!
     This is Ricky and his family.Ricky is the contractor who did the renovations for my clinic,and he has won my respect for his integrity and his sense of responsibility.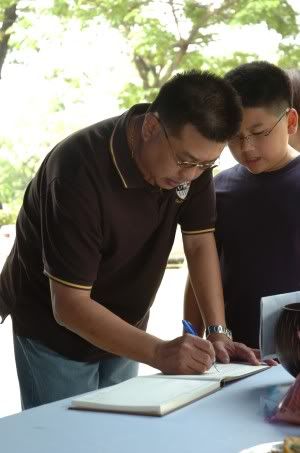 That's Andrew Sr and Andrew Jr(splitting image of his dad!).Senior is an old friend from my hometown Sitiawan.His younger sister and I grew up together,climbing trees and rooftops and doing many other things that would give our parents cardiac arrests if they had known! Its great to have you and family there,celebrating with me,Andrew.
      That's Tze Shen aka Glamour King,my "favouritest" 2-year-old nephew.
That's Joy,Pastor Michael Ngui's daughter and Lu-Zheng,my youngest ,who is 3.
I had a group of friends,I call them Friends of iSmile,who helped me do guided tours for my guests during the opening.They did a superb job,showing and explaning the various aspects of the clinic to my guests,who were ushered upstairs in small groups.I am so proud of them!
Here are some close up pictures inside my clinic.
This is my logo ast the reception counter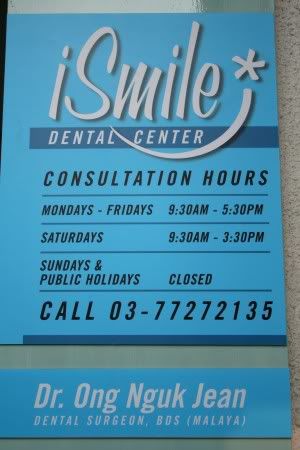 This signage greets you at the entrance before you go upstairs to the clinic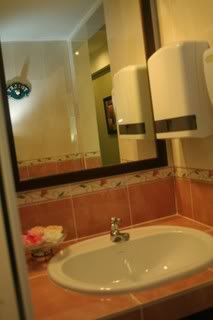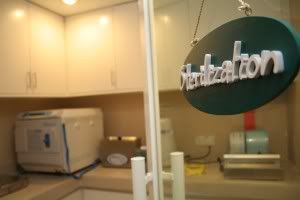 It is very fulfilling to see my dream coming true.And again I am thankful to God for making all these possible.
I have my vision and my practice philosophy put up at the entrance to my clinic,and as much as I want to let everyone who comes to my clinic to read all that,it is also a constant reminder for me as I go to work daily.I am just very thankful that I am doing this with a very clear vision and mission.I guess,it comes with age,well,maturity.That sounds better!!