Dental Treatment for Children – Getting Small Kids On The Dental Chair

Children loves outings.However,and outing to the dentist can pose as a challenge if they have not been familiarised to the dental clinic environment.The situation is even more challenging is they have had some kind of unpleasant experience in the past with their dentist.
I personally believe that children are generally good on the dental chair if their parents have played the important role of explaining and preparing them,and NOT threatening or frightening them regarding their visit to the dentist.
I have seen many child patients and I must say that,generally, they are all fairly well behaved and are quite willing to have cleaning,fillings and even extractions done without kicking up a fuss.My compliments to their parents!
Here are some of the braver ones:
Cheyenne Woon,4
Evangelina Peh,6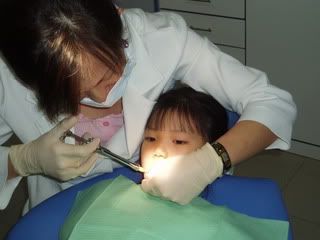 Lu-Zheng,3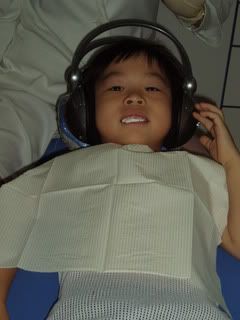 Benjamin Lim,6