May 30, 2006
Sunday morning 9am,the 28th May 2006.My signboard contractor,Voon Yew,called me to tell me that they were installing the signage.With no breakfast yet,I rushed to the clinic,which is thankfully less than 5 minutes away.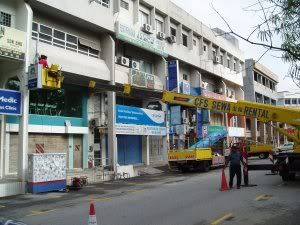 The crane was in place and they were beginning to place the brackets on to the wall.
 That's the signboard being placed in position.
That's my 10-year-old son,Lu-Zhong,posing beside the iSmile logo.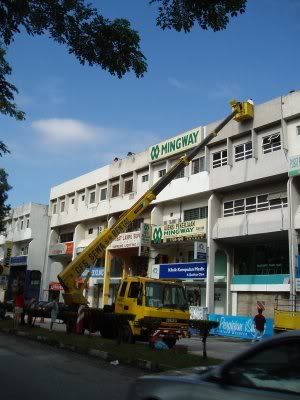 Two of the men were lifted up all the way to the top floor,where they dropped down the ropes for hoisting the signboard.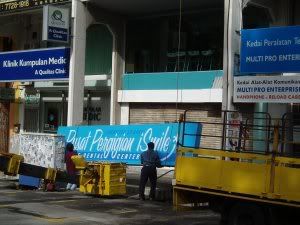 And up it goes!
Almost there….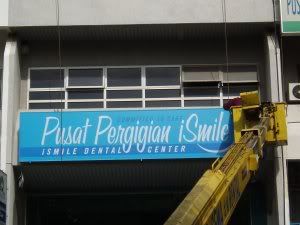 There it is!!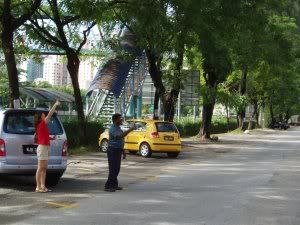 Giving the thumbs up.Its in position!
Can you note the look of pride on both our faces?? Now we are all ready for a good hearty breakfast.